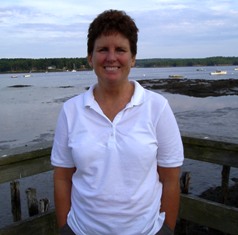 The Benefits of Working with a Registered Investment Advisor (RIA) Versus a Broker Dealer?
Kimberly J. Howard, CFP®, CRPC®, ADPA® founder and owner of KJH Financial Services in Needham MA, has been in the financial services market for over 20 years. After consulting for Fidelity, Putnam, Bank of America, The Boston Company and John Hancock, she has acquired knowledge in mutual funds, private banking, retail banking and retirement planning. Additionally, she has experience preparing federal and state tax returns for individuals and small business owners and she combines these skills in providing comprehensive financial planning and investment advice.
She attended Boston University for her Certification in Financial Planning and H&R Block for Tax Preparation Certification. Previous studies include a Master of Science degree in Information Management in Computer Science from Boston University and a Bachelor of Science degree in Mathematics and Physical Education from Stephen F. Austin University in Texas.
Kimberly is currently an adjunct faculty member at MetroState University, Boston University and The College for Financial Planning where she teaches General Financial Planning Principles, Income Tax, Retirement Planning and Estate Planning in the Financial Planning Certificate Program, a CFP Board-Registered Program that meets part of the educational requirement for CFP® certification. She is active in educating not only future financial planners, but clients with tax advice, retirement planning, company benefits and investment selection. Kim conducts ongoing seminars in these areas. Please see the EVENTS for upcoming sessions.
Kimberly maintains her CFP® certification with ongoing education required by the CFP board. The CFP Board of Standards, Inc. marks "help you identify financial planners who are committed to competent and ethical behavior when providing financial planning. Individuals certified by CFP Board have taken the extra step to demonstrate their professionalism by voluntarily submitting to the rigorous CFP® certification process that includes demanding education, examination, experience and ethical requirements. These standards are called "the four Es," and they are four important reasons why the financial planning practitioner you select should display the CFP® certification marks."
She is a member of the Financial Planning Association (FPA) and The National Association of Personal Financial Advisors (NAPFA). She was named to the Metropolitan Who's Who Among Executive and Professional Women. Expert Advisor for Nerdwallet, Boomerater, AdviceIQ and FiGuide. Check out our listings on the CFP website.
She promotes a life planning approach with a balanced work/life style. She is active in sports including cycling, golf, skiing, and hiking.